Written by Michael DeMasi of Albany Business Review
Granite City Electric Supply Co., which calls itself the largest independent electrical distributor in New England, is opening a branch office in Albany early next year as part of a strategy to expand further into upstate New York.
The Quincy, Massachusetts-based company signed a lease to occupy a
22,000-square-foot warehouse at 42Railroad Ave in Colonie. The property, formerly occupied byTri-Lift-Lift Inc., recently sold for $1.3 million.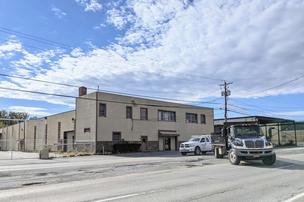 Granite City already serves electrical contractors in the area through its distribution network, but this will be its first physical location in the region, and first in New York.
"We've had success with some existing contractors that we're already doing business with," said Tom Tate , vice president, marketing. "They've been asking us for several years: Will you open a branch? It was just a natural progression from our existing locations."
Granite City offers overnight shipping with guaranteed 6 a.m. Monday to Friday delivery for commercial orders placed by 5 p.m. the day before. The service, known as "night train" in the industry, is also offered by some other suppliers.
"We use a hub-and-spoke model," Tate said. "We have a number of distribution centers and sub-distribution centers that allow us to literally receive an order, pick and pack it and have it out the door in two to three hours."
The service will initially be available to electrical contractors within 20- to 25-mile radius of Albany.
For More information contact DANIEL.HOOLEY@GRANITECITYELECTRIC.COM
READ MORE at theAlbany Business Review:
https://www.bizjournals.com/albany/news/2021/10/19/granite-city-electrical-supply-new-albany-branch.html